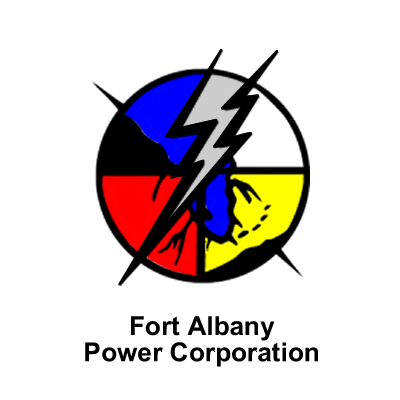 Proud to Serve You!
Fort Albany Power Corporation is the sole licensed electricity distributor for the Fort Albany community. We maintain local distribution wires, respond to outages, and handle all customer inquiries in order to provide reliable power and high quality service levels.
Learn More
Welcome to
Fort Albany Power Corporation
Operating in full compliance.
Fort Albany Power Corporation is a licensed Local Distribution Company (LDC) approved by the Ontario Energy Board (OEB) to buy wholesale electricity from the Independent Electricity System Operator (IESO). Operations are regulated in conjunction with the OEB and the IESO. Our rates and services are regulated by the OEB.
The OEB regulates the province's electricity and natural gas sectors in the public interest, monitoring and enforcing compliance. The IESO connects all participants of Ontario's power system, including generators, transmitters, and local distribution companies like Fort Albany Power Corporation.